Some of the at Caius College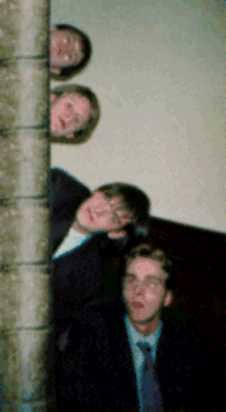 The results of a drunken night - We decided we needed some photos of all the group, unfortunately one of us had to leave early and another was needed to take the photo, but its the principle that counts.
this particular was taken at Caius College by Marcus. Following this, we trespassed into King's and took a few more 'arty' photos - none of which, perhaps fortunately, came out.
View another picture
Sunday, 30-Jan-2000 21:59:52 GMT