1000 Words II - Contest Results
In February 2003 I staged a sequel to the "1000 Words" contest, in which contestants are challenged to write a story, at least a thousand words long, based on a particular picture. You can read about the judging system I used here.
---
The Picture: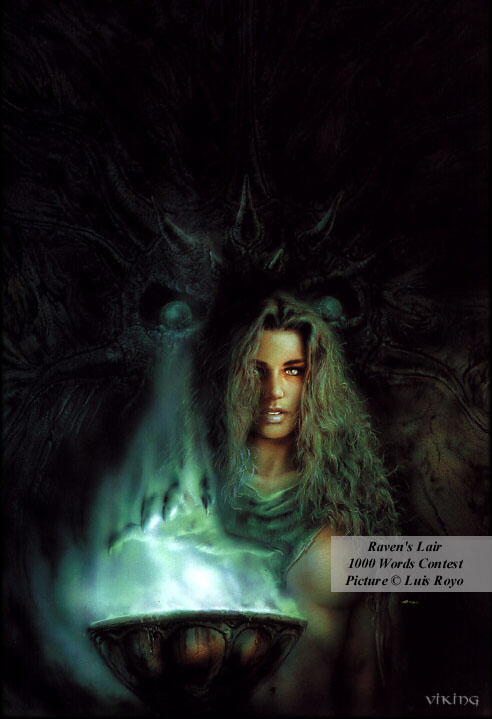 ---
The Stories
Stories are presented as they were received for the contest, without editing, so as to accurately convey the technical skills of the authors. Edited versions of some stories may appear at a later date, if submitted by their authors.
My comments for each story are listed separately on that story's page. Authors' email addresses have been spam-protected.
And now, let's begin the countdown...
---
And that's all he, she, and/or it wrote, folks! It's been a real pleasure running this contest, and reading all the wonderful stories that it produced -- getting all these cool new tales to add to Raven's Lair is, to my mind, well worth the cost of the prize. Thanks again to all our contestants -- and to the rest of you, thanks for reading!